Things are coming back to life around CrossLife Church.  We are excited about all that God is doing in and through us.  Starting September 7th we are going to take an in-depth look at the signs of life for the believer.  We'll be covering some of these questions…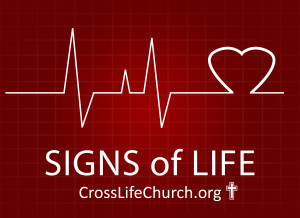 Can I know for sure that I am a Christian? 
Can I be confident that I will go to Heaven?
What are the signs that my life has been changed?
Why would God use me?
Why should I be baptized?
Please come and join us any Sunday in September at 10:30 am for Morning Worship or 9:30 am for Sunday School.
How has God been working in your life?
---